Saving Time and Costs with automated Vehicle Outbound Planning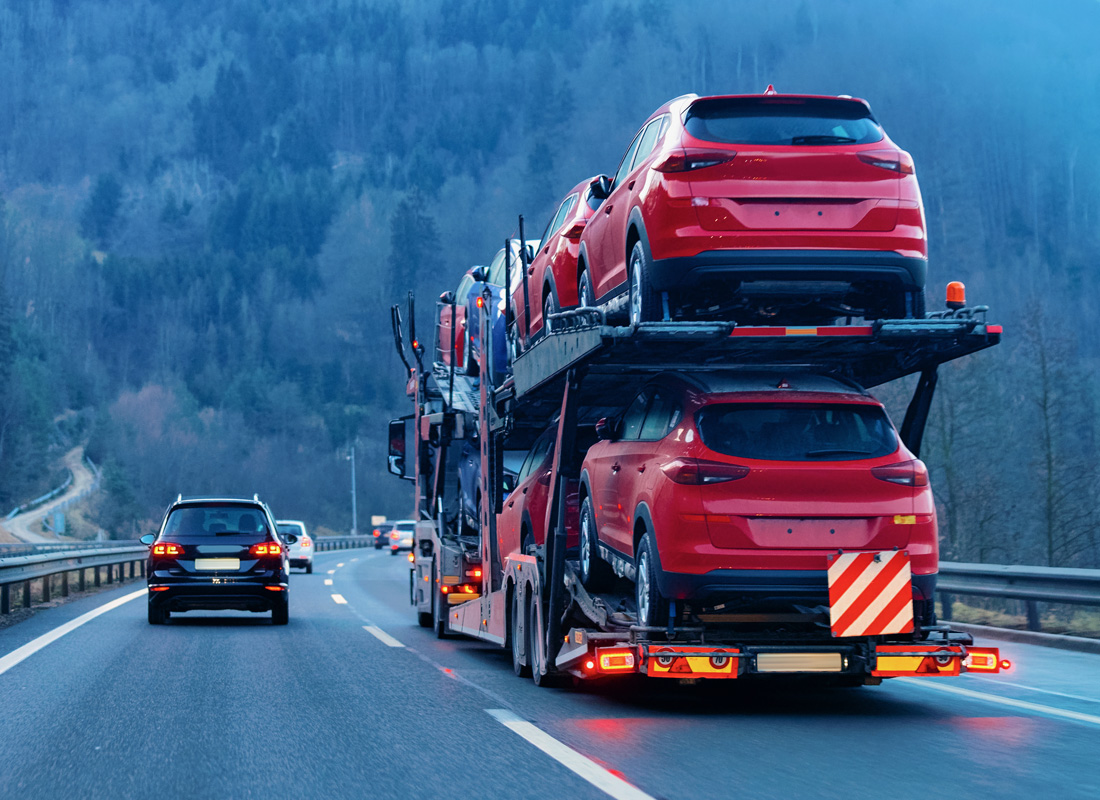 Status:
A European import- and export car distribution network of a global multi brand company (OEM) was looking for a solution that optimizes the tactical outbound planning for finished vehicles from its factories in Europe through the logistic network into the sales regions. The goal was to actively manage the complex transport network with multimodal transport chains and to increase the delivery reliability for their dealerships and customers.
The requested solution had to support network scheduling and allow network design and optimization for the distribution network which includes assembly plants, dealer locations and covers the product import and export and compounds distribution. Functionalities such as transport cost forecasting with a short, mid and long-term horizon as well as network capacity monitoring and analytics were required.
Challenge:
Ensure a common data model and planning processes for this multi brand organization. The OEM serves with its large and complex distribution network the international markets and must handle a high-volume volatility with limited logistics service provider capacities.
7.580 routes, 4.390 partner legs, approx. 450 products are transported by 300 logistic service partners. Planners must consider for the one million shipments within the three years planning horizon more than 60 source locations and several hundred destination zones in 85 countries. Despite these large numbers an optimization run should still deliver results within seconds and not in hours or even overnight.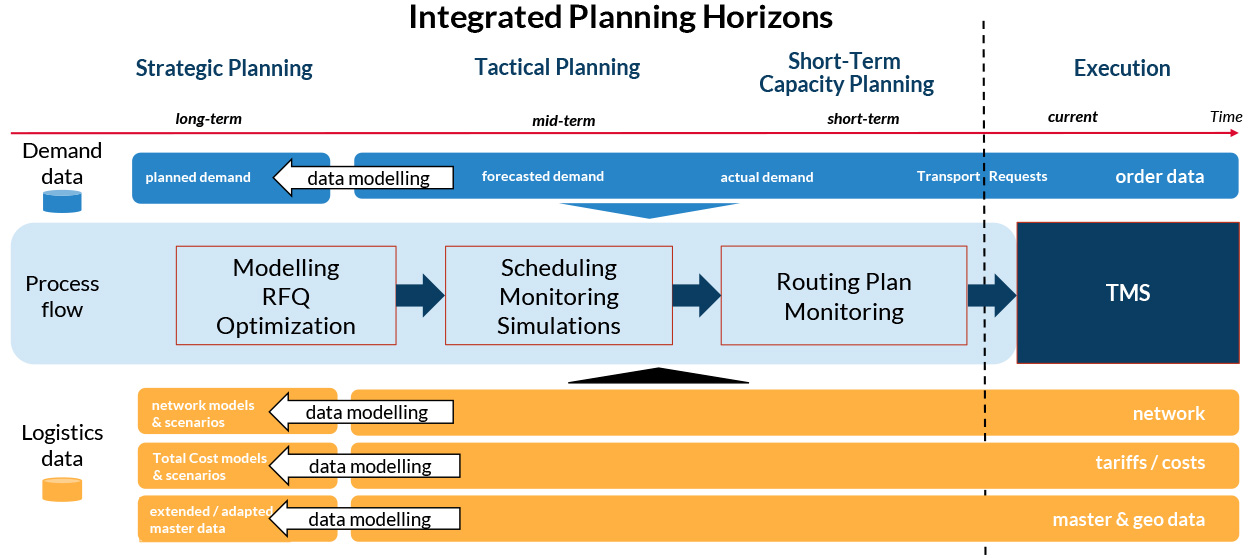 Solution:
flexis implemented a cloud-based planning environment allowing the customer to plan finished vehicle distribution with an optimal consideration of different modalities, durations, carriers and cost between the various factories, harbors of arrival and the destination regions.
The flexis solution provides the best sequence under all the given constraints and shows for a shipment the route and transport mode, truck, train or ship, where the ideal transshipment points are, and which carriers are selected to optimize time and cost.
The solution integrates the planning processes "Strategic Planning" (6 months to two years horizon), "Tactical Planning" (3 to 6 months horizon) and the "Operational Planning" (up to eight weeks horizon).
The Strategic Planning creates the optimized network design while the Tactical Planning involves continuous network improvements and capacity monitoring and weekly demand scheduling. The Operational Planning results for the upcoming eight weeks in detailed daily and time-based schedules and prioritization within the network.
Result:
The customer gains visibility using the data in the flexis Network Design and Optimization solution. The following benefits were achieved quickly:
Improved data accuracy

Improved transparency across entire network and eliminated system-breaks

Improved capacity utilization and reduced seasonal capacity inefficiencies

Reduced response times by connecting the systems via cloud services

Reduced cost for the road, rail, and ocean freight networks

Reduced manual planning efforts

Reduced carbon emissions