SCM - Transportation Planning & Scheduling
The flexis SCM solution Transportation Planning & Scheduling enables dispatchers and planners to design and optimize transportation scenarios. The software enables integrated planning of transportation networks, routes, and frequencies based on dynamic transportation requirements.
flexis Transportation Planning & Scheduling Solution is designed to solve challenges of Logistics Network Planning. The algorithms optimize the number of main haul trucks, their utilization, the definition of routes based on planned outbound volumes, the fixed or variable depot network and the determination of route schedules.
flexis also provides cloud-native services for Tactical and Dynamic Transportation Management. For the optimization of Vehicle Routing and Scheduling (VRS) challenges find out more:
Vehicle Routing and Scheduling

The IT subway map presents a clear overview of the complex world of IT. Supply Chain Media's research team placed flexis in the centre on four lines in the Subway Map, including Transportation Management.
For more info go to the interactive map - ITSubwayMap
Outcome
Automatically generated, integrated planning makes the scheduling processes faster, more reliable, and more economical. The system-based continuous improvement ensures greater efficiency in supply chain management and transportation planning.
Benefit
Transportation Planning & Scheduling is a 24/7 support solution that can be used in a modular way to build, maintain, and optimize logistics networks. This important planning tool supports the optimization of route planning and creates a systematic overview for the dispatcher. The solutions can be used for three planning levels:
Strategic: to optimize the network design, find locations, relationships, cost models
Tactical: to monitor and optimize the logistics network
Dynamic: to optimize the network utilization, e.g., transport order planning and capacity control
The system not only shows alternative actions, but also their costs from a logistics and transportation perspective. This results in a rapid return on investment.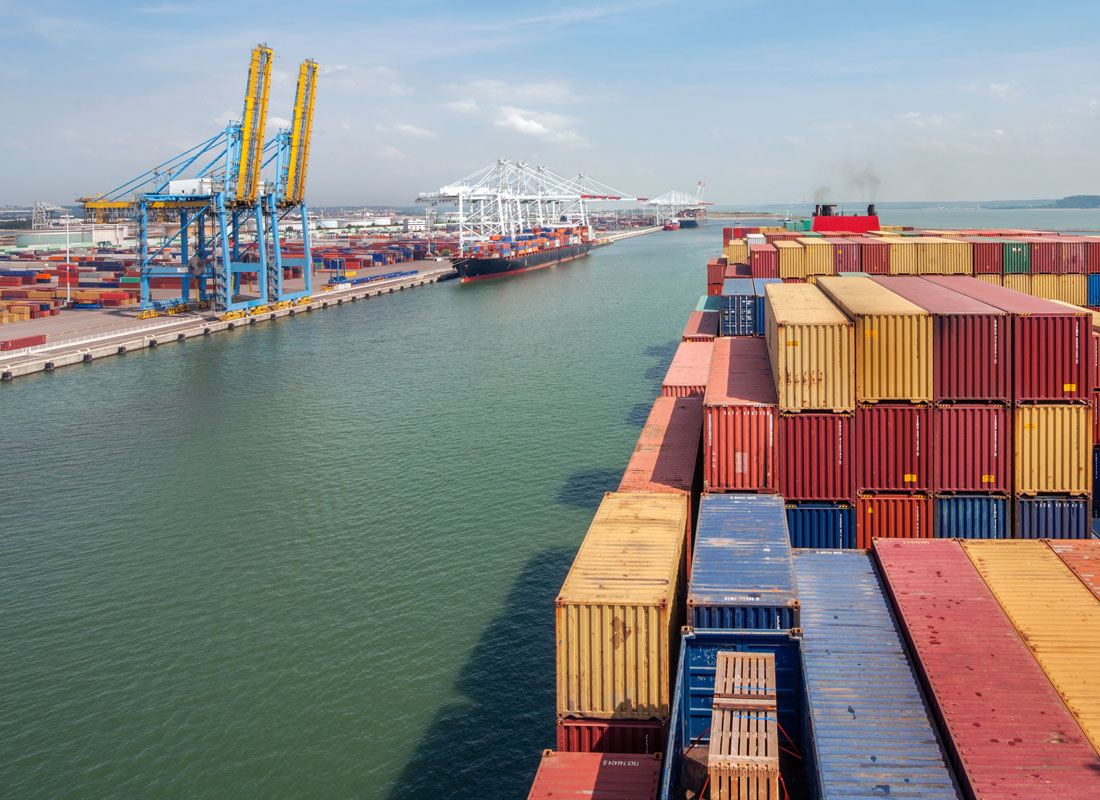 Detailed Description
flexis Transportation Planning achieves coordination with all parties involved based on continuously retrievable data. If, for example, interruptions occur in the supply network, not only the transportation planner but also the material planner and the production manager will recognize that bottlenecks are occurring, making rescheduling necessary. Dispatchers can use it to reschedule the entire network and vehicle routing. The software enables simulations and provides scenario management so that the most efficient transportation solution is always found. Real-time predictions can be made using analytics, data integration, and geoservices. In the digital supply chain twin, planners can test scenarios and based on those, make optimal decisions. This allows both inbound and outbound transportation planning to be optimized - integrated across the entire supply chain.
We partner with:
For a convenient and user-friendly route and tour optimization, we integrate the geocoding data from our partner HERE into the solution.

We are proud to work with our partner project44, the world's leading advanced visibility platform for shippers and logistics service providers. The data that project44 provides ensures the highest possible visibility in the supply chain. Together with project44, the flexis Transportation Planning & Scheduling solution provides our customers with further optimization, efficiency, and resiliency in their supply chains.
Added Value
Unified transportation and demand planning: replaces silos through end-to-end supply chain management scenarios, thereby integrating planning and execution. Balances transportation costs with intralogistics costs.
Integrated CO2-Footprint optimizer: takes CO2 reduction targets into account at the planning stage if required. Prepares the groundwork for sustainable Green Logistics. Facilitates end-to-end decisions throughout the supply chain.
Decision-making performance and speed: Allows automated, faster decisions and parallel processing instead of sequential processing.
Eliminates latency in information flow between: Demands and deliveries, transportation and cost structures. Allows real-time exchange of information and decisions between business units.
More accurate decision making: optimizes precise decisions, easily combined with a range of objectives and constraints. Delivers new and better supply chain algorithms through integrated analytics. Supports fine-granular, high-frequency, and proactive decision-making in volatile supply chains.
Increased resilience: intelligently and reliably supports supply chain cost and service resilience. Improves supply chain risk management. Enables real-time rescheduling. Includes automated adaptation and real-time analytics. Provides compressed data quality.
Modern cloud-native technology available in the flexis cloud platform or in private or public clouds.
flexis solution overview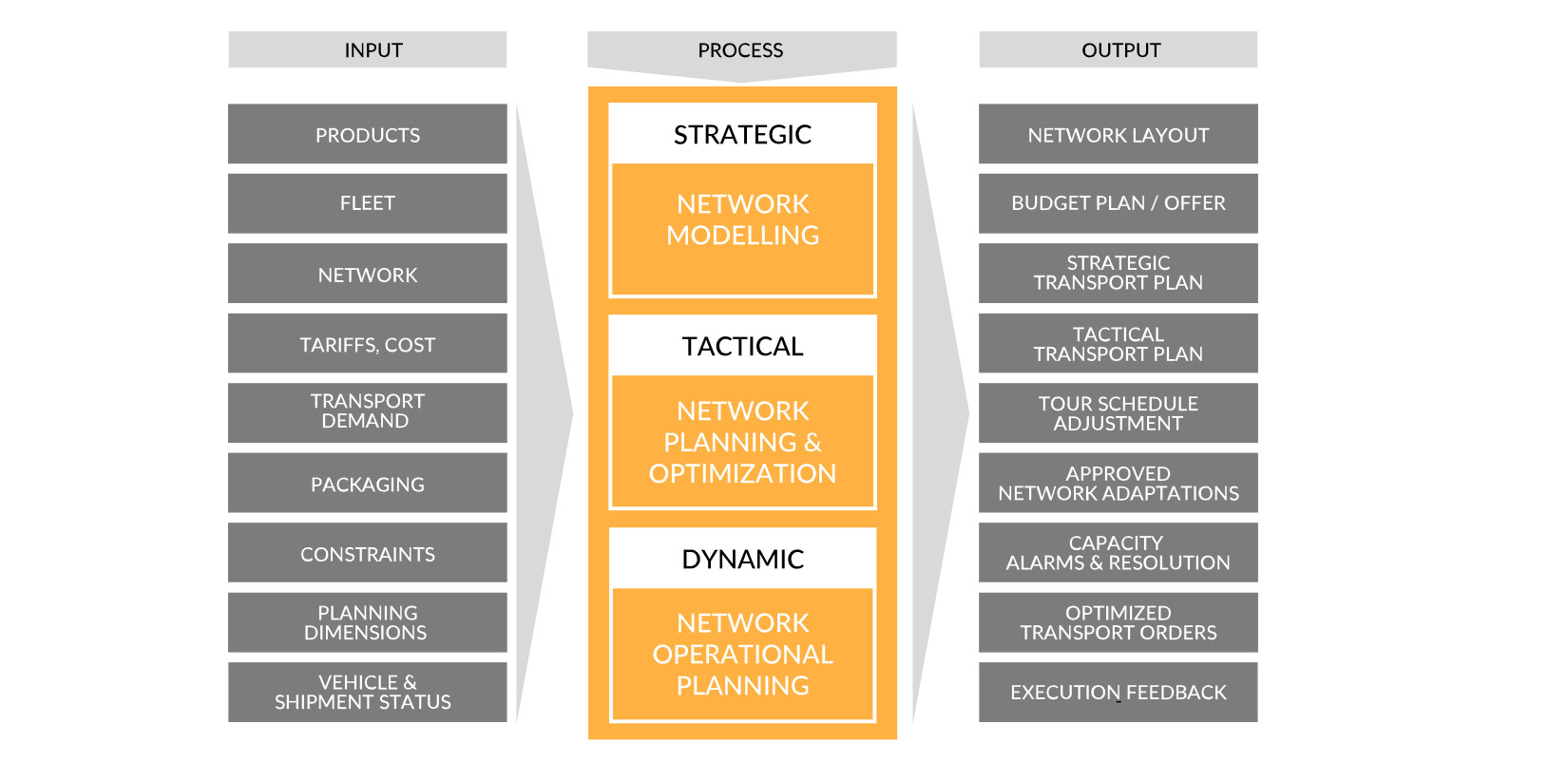 Facts
Reduction of planning efforts
up to
60%
Reduction of transport costs
up to
20%
Reduction of Carbon footprint
up to
15%