SCM - Vehicle Routing and Scheduling
Solve the Complexity of your Logistics Planning
Vehicle Routing and Scheduling (VRS) is a solution for the challenges in vehicle routing optimization. The solution supports the planning with regard to optimal utilization of vehicles, selection of truck types, and assignment of shipments to loading units, and it leads to both economic improvements and ecologically efficient results. More than 50 years of industry expertise and experience from the support of well-known references in the logistics industry, the publishing world, and the furniture industry are incorporated into the solution's software development.
The cloud-based VRS service supports, among others, the last mile delivery phase by planning short, fast and efficient routes to the delivery areas and is therefore also perfectly suited for the postal and parcel sector.
Dispatchers can manage fleets, company vehicles, and free market capacities. Side trips as well as operative rescheduling possibilities can also be mapped with the VRS service. The software considers driving time and working hours regulations, but also vehicle restrictions, required transport properties, as well as time windows of loading and unloading times. Other company-specific features can be customized as add-ons.
Outcome
Automatic dialog-oriented shipment bundling and creation of special tours and shipping types. The system optimizes the distribution of planned orders to vehicles and trailers, taking into account all planning-relevant information, and also plans the assignment of tour designations, tour and stop numbers down to the last detail.
Benefit
flexis vehicle scheduling helps to reduce planning effort, generates optimal tours, and enables greater flexibility in rescheduling, for example, if changes occur at short notice. The optimization algorithms in the planning solution reduce transport costs and CO2 emissions significantly.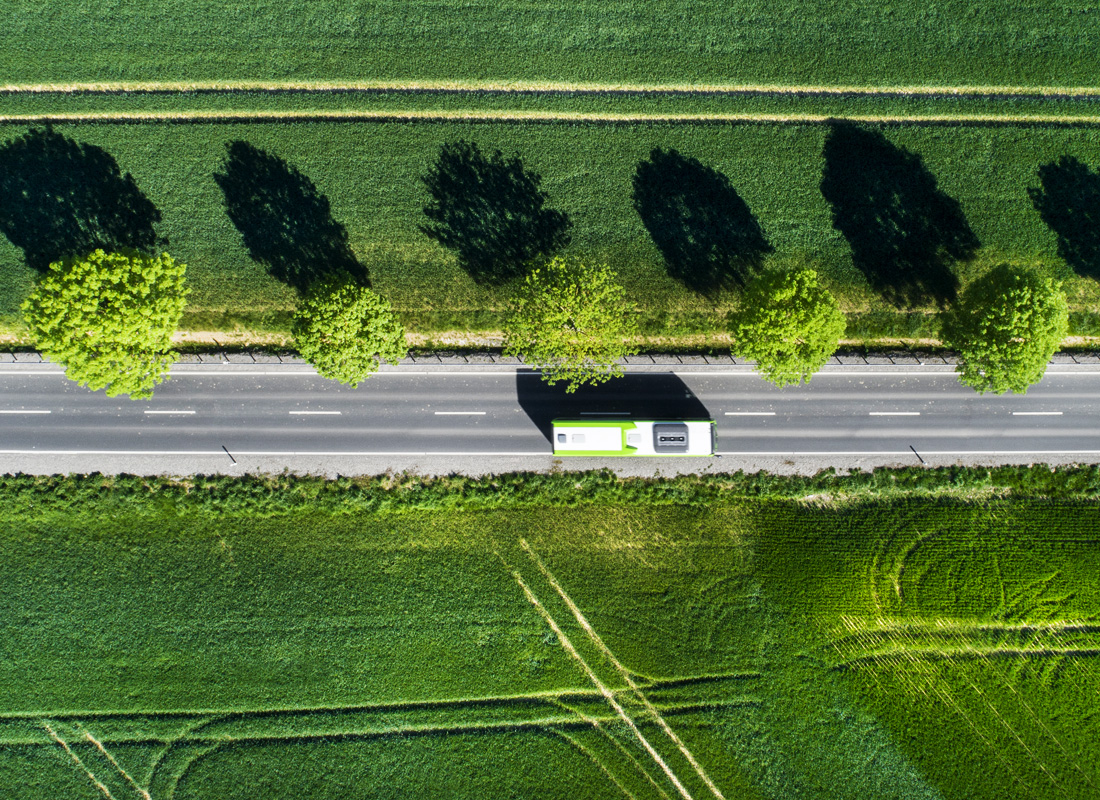 Detailed Description
Very flexible and easy-to-use SaaS service with modern technology that facilitates vehicle routing and scheduling. Target groups can be shippers with their own fleets from small, mid-sized, and large companies. The software can be used independently of hardware and existing IT infrastructure. The address verification service ensures standardized and high master data quality. The system also considers predictive traffic patterns and temporary restrictions such as road works and roadblocks that are limited in time.
Control tower functionalities with integrated vehicle feedback, an alarm management system, and visualization of vehicle positions provide transparency to the dispatcher and supports proactive decision-making and, if necessary, rescheduling in real time.
In addition, the flexis VRS offers extended map functionalities such as traffic maps, truck maps, and satellite views.
Users in the dispatching department benefit from the high usability of VRS service, which has already been tested by hundreds of dispatchers. A high degree of parameterizability, individualizable driving profiles, and cost-optimized transport planning are only some of the advantages of the software.
Added Value
Convenient order management: automatic creation, updating, and cancellation of imported orders or order items.
Master data quality made easy: address verification as well as automatic and manual, graphically supported, geocoding of pickup and delivery addresses.
Master data management: simple and intuitive maintenance and visualization of the most important information.
Individualized reports: query and report generator for selection and sorting.
Advanced dashboard functionalities: clear overview of KPI's.
Daily target conformity: variable, individual configuration of the prioritization of framework tour loyalty versus cost savings.
Advanced map functionalities: traffic maps, truck maps, and satellite views.
Scheduling variability: depot-based, multi-depot, pickup and delivery, continuous move scenarios.
Advanced calendar control: management of holidays, closing days, opening hours.
Transport control tower functionalities
Transparency: visualization of current vehicle positions.
Consideration of many restrictions and planning specifications, e.g., different types of transport such as deliveries, returns, pickups, and drop shipments. Freely definable shipping methods (e.g., truck, mail, parcel service, pickup, etc.), different dates (e.g., weekdays, fixed, latest, earliest dates), and order and customer-related time slots, as well as loading times at the depot and at the customer site.
flexis solution overview

Facts
Reduction of planning efforts
up to
60%
Reduction of transport costs
up to
20%
Reduction of Carbon footprint
up to
40%
Increase in customer satisfaction
up to
40%