flexis partnership with MHP
NEWS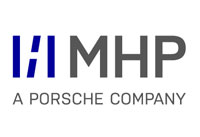 flexis AG and its products enable customers to shape complex planning processes in the automotive sector more efficiently. The goal is a continuous end-to-end planning process, ranging from the integrated customer order process for sales and production up to the entire supply chain's logistics.
MPH is one of the leading consultants in the global automotive market with its perfect symbiosis of management and IT consulting and as a Porsche subsidiary. As a process supplier with a service portfolio in the area of Management Consulting, Systems Integration, Managed Services, and Business Solutions MHP optimizes and digitalizes its customers' processes along the entire value chain. Currently more than 1.600 employees advise and support more than 300 clients worldwide from 13 locations (Germany, Switzerland, United Kingdom, United States, China and Romania). The MHP philosophy is: Excellence.
The competences of MHP and flexis, which are brought together in this partnership, especially in the automotive sector, enable our customers to expand their extensive ERP functionality with innovative design solutions. Customers with a strong SAP backbone can rely on decades of experience by MHP in this field. This ensures the targeted application of flexis planning solutions and their successful integration. This WIN-WIN-WIN model for customer, MHP, and flexis creates immediate value. The tried and tested common approach ensures project success after a shorter project duration and higher quality. The embedding of standardized planning solutions into the SAP environment can therefore happen without costly and lengthy customizing.
"The progressive standardization of the integration of flexis planning solutions into existing system landscapes with regards to approach and technology are a crucial element for our customers", says Thomas Klöpfer, CTO of flexis. "The expertise of our partner MHP in terms of where and how our solutions can be optimally integrated into an existing SAP environment provides a decisive advantage."
The technological interaction of new and intelligent standard solutions with existing ERP worlds leads to a competitive advantage particularly in the automotive environment. Our customers want the best integrated solution which is tailored to their individual processes and provides them with the necessary competitive advantage. A whole new sense of security will arise among our customers through this long-term partnership as products and services for such an interaction can be supplied from a single source now.