flexis Job Shop Scheduling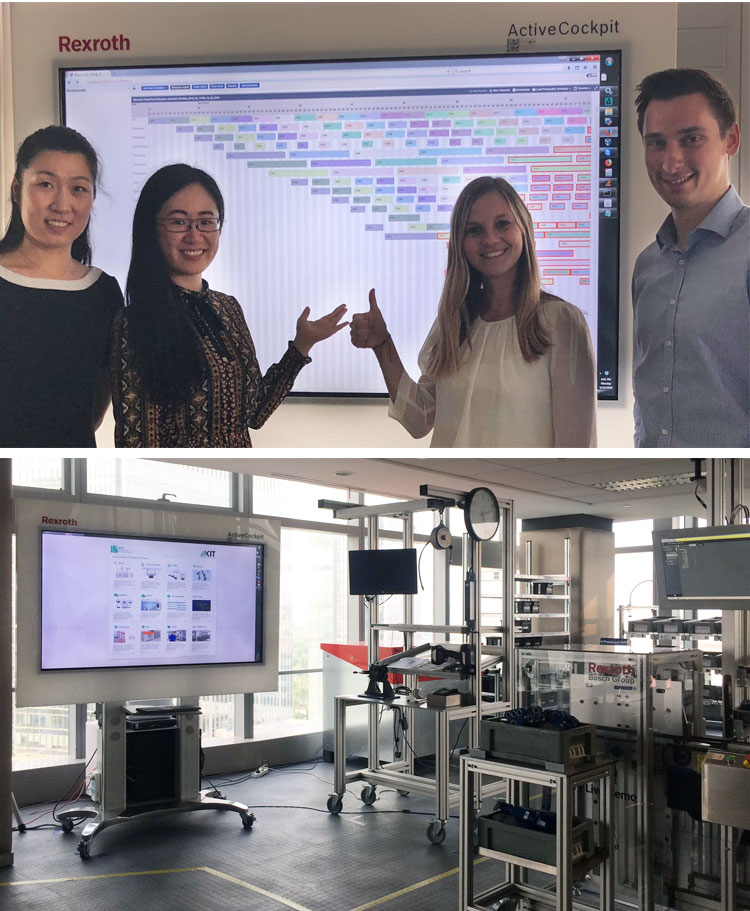 NEWS
Global production networks are changing today's production planning and are generating added value around the globe. Having a solid understanding of global network mechanisms and major production markets like China is an essential competitive advantage. For that reason, Prof. Gisela Lanza, wbk Institute for Production Science in Karlsruhe, Germany, founded the Global Advanced Manufacturing Institute (GAMI) with its Industry 4.0 Demonstration and Innovation Center.
Industry 4.0 provides new and innovative approaches to address volatile customer demands, increasing number of customized products and shorter life cycles. Digital networking of plants and sites as well as smart factories with a real-time data-based production are the key points of the German strategy. China is at the beginning of a similar industrial transformation: "Made in China 2025" aims to change production from labor intensive to knowledge intensive manufacturing.
The increasing digitalization of processes and products requires highly skilled workers with profound system knowledge to design and run smart factories. In order to realize a smart, digital industry, companies have to invest in the training skilled workers. This also applies to German companies producing in China. With the Industry 4.0 Demonstration and Innovation Center, GAMI supports companies in facing the challenges of digitalization and shows Industry 4.0 solutions.
Starting with May 14th 2018, flexis Job Shop Scheduling is used for the detailed short-term planning in the Demonstration Center. flexis Job Shop Scheduling includes the convenient creation of orders, the mapping of the associated machine-, employee-, material- and tool-structure and the optimization of the process flow for each job, taking into account the complex resource layout of an enterprise. With Job Shop Scheduling, flexis offers a mission-critical instrument / system that combines the advantages of optimized program planning with the benefits of a comfortable and scenario enabled solution for master data maintenance. With the installation of flexis Job Shop Scheduling at the Industry 4.0 Demonstration and Innovation Center, GAMI and flexis can take action in industry and education in China.