flexis Joins GAMI Round Table Talk in Suzhou, China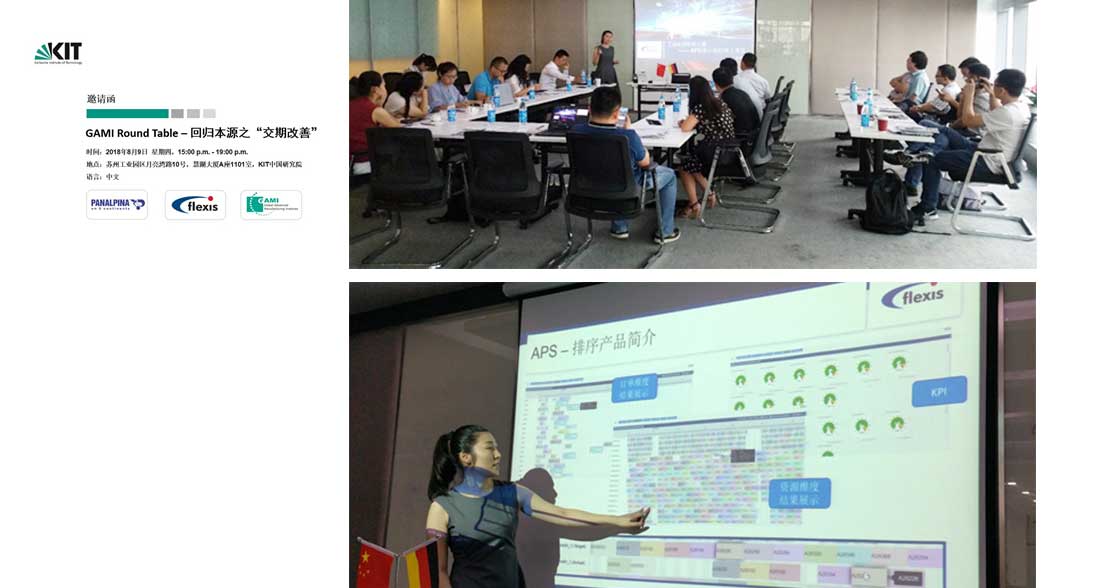 EVENT
On Thursday August 9th, flexis was invited to join a Round Table Talk with GAMI (Global Advanced Manufacturing Institute) at the Industry 4.0 Demonstration & Innovation Center in Suzhou. The general topic for the roundtable was "lead time reduction," and two representatives of flexis Software Technology, Shanghai attended the event. Project Consultant Jing Shen also acted as a guest speaker on flexis' behalf to share knowledge and use cases with an intimate group of approximately 20 production, planning, and logistics experts from various companies.
flexis' primary topic for the evening was Industry 4.0 production planning, which was discussed at length in a talked entitled, "Bridge to Industry 4.0 Transformation – APS: Enabling Planning to Catch up with Changes." As flexis' representative, Shen introduced two different production philosophies (line production and job shop scheduling) and used flexis solutions to demonstrate how APS plays an important role in ensuring the on-time delivery of products while giving planners a more holistic view of their production streams. The presentation was well-received and prompted an in-depth discussion during the Q&A section.
GAMI was founded to help transform cutting edge research into practical industry insights. Since 2015, the institute has also housed the Demonstration & Innovation Center, at which corporate employees and managers can hone their skills and learn more about the challenges of Industry 4.0.