flexis AG extends solution portfolio
NEWS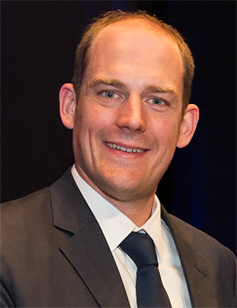 Stuttgart, Germany — flexis AG announced today the launch of a new business unit dedicated to optimization in manufacturing and logistics industries.
The new business unit is designed to assist manufacturing and logistics companies in deploying cutting-edge planning and optimization solutions. For more than 17 years, flexis has provided software and consulting services for the global automotive industry and its suppliers, from sales to planning, production, logistics, and supply chain. flexis solutions have received acclaim on a global stage and have become an industry standard for companies and customers across the world. Establishing the new unit, flexis extends its business model to bring this same level of excellence to customers in the manufacturing and logistics industries.
To facilitate this natural expansion, flexis AG recently hired Robert Recknagel as Vice President Manufacturing & Logistics. Robert Recknagel graduated in Service Administration management at University of Trier and worked as solution consultant in Europe and South East Asia at alphabet AG, a leading vendor of Enterprise Architecture Management solutions. Following that time, he implemented major international logistics concepts at Rhenus Logistics and built up their 4 PL business. Recknagel has been a significant player in automotive and manufacturing initiatives. He's the recipient of the elogistics award 2015 from AKJ as well as an Industry 4.0 award by the state of Baden Württemberg, Germany.
"The foundation of our new division is a natural expansion of our business as the challenges we see in the automotive sector are prevailing in the manufacturing and logistics sector as well," said Philipp Beisswenger, CEO of flexis AG. "We have engaged Robert Recknagel to manage that business unit bringing in a strong understanding of these markets as well as an outside view on our product portfolio."
Recknagel is excited to join the team and help position flexis solutions as important value propositions for companies in the manufacturing and logistics sectors.
"I am very keen to build up a broader positioning of flexis in the relevant markets and to facilitate further growth of our solutions," said Recknagel. "I am excited to bring our best practice approaches to these industries and to identify and address major optimization opportunities."
To discuss flexis solutions in Manufacturing and Logistics, please contact Robert and his team at our Stuttgart/Germany location at: +49 711 7823800