No more supply shortages in the factory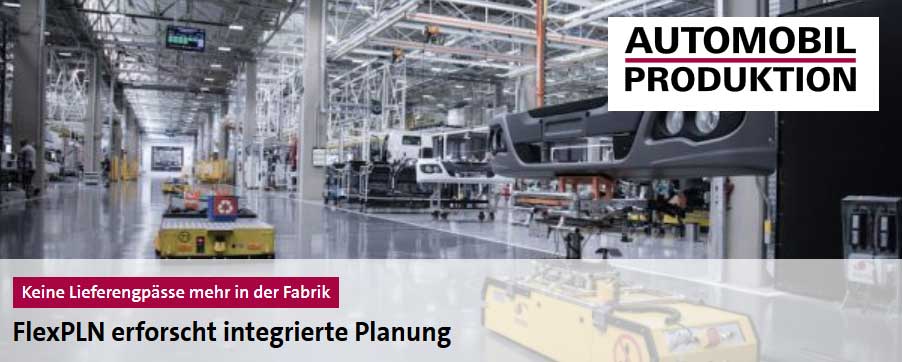 NEWS
In the online edition of the German magazine Automobil Produktion, an article about the research project FlexPLN was published on November 6, 2019. The project is led by flexis AG and funded by the German Ministry of Education and Research (BMBF). Topics are the software-technical and logical-mathematical foundations for a new software for integrated planning of logistics and production.
Partners besides flexis AG are EUROLOG AG in Hallbergmoos and wbk (Institute for Production Science at the Karlsruhe Institute of Technology, KIT), application partners are Airbus, Daimler and Rhenus.
The article can be found here (only in German):
Read more!